"KYHBER DOWNS"
"KHYBER DOWNS", COLLARENEBRI
Sold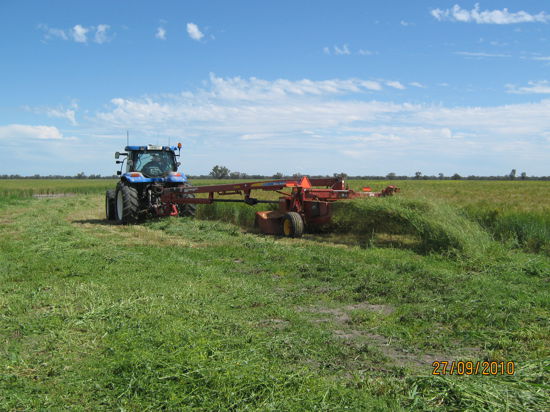 Click on any of the images below for a slide show or click on Image Gallery for more photos.
"KYHBER DOWNS"
Bedrooms

4

Bathrooms

2

Parking

2

Property ID

13438125
Sold
KHYBER DOWNS HAS 5084 H/A OR 12562.81 ACRES.
WITH NARRAN RIVER FRONTAGE IT IS SITUATED 11KMS FROM NEW ANGLEDOOL
ON THE SOUTHERN SIDE OF THE NEW ANGLEDOOL-COLLARENEBRI ROAD.
THE NARRAN RIVER FORMS THE NORTHERN BOUNDARY.
THE RIVER IS NORMALLY FULL DUE TO THE ANGLEDOOL WEIR BEING JUST DOWNSTREAM.

*HOMESTEAD: 2 x BEDROOM WEATHERBOARD/RANCHWOOD + SLEEPOUT
LOUNGEROOM, KITCHEN/DINING ROOM, OFFICE, FRONT & BACK VERANDAHS, BATHROOM WITH SHOWER & BATH, 5 x RAINWATER TANKS, 1 x BOREWATER TANK, CARPORT + CAR SHED AT REAR, 20FT x 12 FT SHED, 2 x SPLIT SYSTEM AIR CONDITIONERS, 1 X NORSEMEN WOODFIRE.

*2ND HOUSE: 2 x BEDROOM + SLEEPOUT, FRONT VERANDAH, KITCHEN DINING/LOUNGEROOM, FIBRO CONSTUCTION, SHOWER BATH & TOILET, OUTSIDE TOILET & SHOWER, LOWER LEVEL SIDE VERANDAH/ENTERTAINMENT AREA WITH CEMENT FLOOR, 3 x WATER TANKS, SPLIT SYSTEM AIR CONDITIONER.
.
*SHEARING SHED: 4 x STAND WITH LISTER DIESEL ENGINE,1 x WOOL TABLE,1 x GRINDING MACHINE, WIREMESH WOOLBINS, ALL STEEL SHEEP YARDS THAT HOLD 3000 SHEEP WITH BUGLE DRAFT + BRANDING & DRENCHING RACE, WATER CONNECTED.+ ANOTHER SHARED SET OF SHEEPYARDS ON THE BOUNDARY.

*SHEARERS HUTS: 4 x BEDROOMS, 4 x CEILING FANS, 4 x AIRCONDITIONERS, SKILLION ROOF THAT FITS 4 x VEHICLES.

*GRAIN SILOS: 1 X TEN TONNE NELSON, 2 x 30 TONNE H & E, 2 x 60 TONNE NORMOYLE, 1 x 70 TONNE H & E.

*MACHINERY SHED: 100FT x 32FT OF WHICH 40FT IS CEMENTED WITH A WORKSHOP & 240 VOLT POWER.

*FARMING COUNTRY: LICENCED 2873 ACRE.

*GRAZING COUNTRY: 9689.81 ACRES.

*CATTLE YARDS: ALL STEEL WITH JURD STEEL CRUSH + LOADING RAMP WITH ACCESS BOTH SIDES & SHUT OFF GATES, WATER CONNECTED, HOLD 150-200
HEAD PLUS STORAGE OR FEED SHED AT YARDS.

*WATER: 3 x LARGE DAMS, ALL PIPED & CAPPED FROM THE ANGLEDOOL NO 2 BORE WITH A PUMP STATION ON BIRRAH SUPPLIES TANKS & TROUGHS AROUND THE PROPERTY, 16 x CEMENT TROUGHS & 10 x 5000 GALLON TANKS.

*SCHOOLS: 30 KMS TO HEBEL PRIMARY, 45 KMS TO LIGHTNING RIDGE SECONDARY.

*POWER: 240 VOLT SINGLE PHASE

*AIRSTRIP: YES 1000 METRES

*WESTERN LAND LEASE RATES: $963.00.

*DOG TAX: $200.00.

*WALGETT SHIRE COUNCIL RATES: $2050.00.

*ACCESS: 13 KMS IN OFF CASTLEREAGH HWY BY GRAVEL ROAD.

*PHONE: YES

*FENCING: STOCKPROOF WITH THE MAJORITY 4 x PLAIN & 2 x BARBS & 5 KMS OF NEW FENCES ERECTED IN THE LAST 3 YEARS. SMALL % NEEDS REPAIR.

* SOILS: MAJORITY ARE NARRAN RIVER FLOODPLAIN GREY SELF MULCHING, DEEPLY CRACKING CLAYS, A SMALL % OF RED TO RED BROWN CLAY LOAMS & STONY COUNTRY ON HIGHER RIDGES.

*TREES & SHRUBS: COOLABAH, WHITEWOOD, BELAH, BIMBLE BOX, LEOPARWOOD, RIVER COOBA, RIVER RED GUMS & AFRICAN BOXTHORN, LIGNUM, BUDDA, & SWAMP WILGA.

*GRASSES & HERBAGES: NEVERFAIL, PANICUM, NARDOO, WARREGO SUMMER GRASS, FLINDERS GRASS, CURLY WINDMILL GRASS, FAIRY GRASS, BLUE GRASS UMBERELLA GRASS, COPPER BURR, SOFT ROLLY POLLY, GOATHEAD BURR, TREFOIL CLOVER & WOOLLY BURR MEDIC.
| | |
| --- | --- |
| Property ID | 13438125 |
| Bedrooms | 4 2 HOUSES, 2 BEDROOMS EACH PLUS SLEEPOUTS. |
| Bathrooms | 2 2 HOUSES, 1 BATHROOM EACH |
| Garage | 2 |
| Flooring | |
| Land Content | 2873 ACRES OF FARMING & 9689.81 ACRES OF GRAZING |
| Land Size | 12562.81 Acre approx. |
| Units in Complex | |
Contact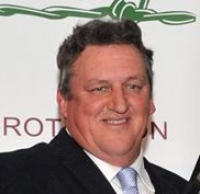 Agent Chris Clemson
Phone 0428 287 222
Email Chris Clemson